Complete, One-Stop Motorcycle Services
→ Diagnostics, Repairs, Tune-Ups, Engine Re-Builds, Customization, More!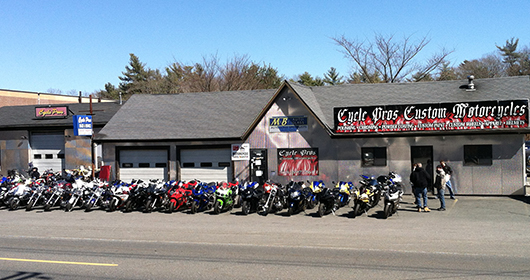 Our experienced technicians can get you on the road or trail quickly. These guys are experienced riders who are able to quickly diagnose issues that come up.
We are able to offer:
Tune-Ups
Fluid/Oil Changes
Preventative Maintenance
Engine Re-Builds
Carburetor Cleaning/Rebuilding
Diagnostics
Cylinder Re-Sleeving
Tire Mount/Repair
Piston/Ring Installation
Winch/Plow Installation
Winter Preparation
Motorcycle Customization
With a full array of available parts, we are able to diagnose and fix any issue. Let our professionals diagnose and repair your vehicles, saving you time and money.
Note: We provide service and parts and cannot accept or install parts provided by customers. We cannot guarantee service on year 2000 or older vehicles.